Almost Christmas, wao how did that happen?
So many new items arrived lately I don't even know where to start. Well first of all, the shop will not be shipping out items from 01.11.2018 until aproximately 16.11. We will be doing another round of "get two free ink samples with every order". I will be travelling for work and just will not be home to pack up orders. This is a weired timing, since Christmas is just around the corner as well, but there is still plenty of time after I return. 
Now you might be wondering where I could possible go for work. Well since I left the Military this year, I went from Paratrooper / Student to Student full time worker with two Jobs. So I have my full time Job, Fountainfeder and I am still working on my Master Thesis (Maybe forever) as well. Anyway, I do safety and security concepts as a emergency and crisis engineer. I can do most of the preparation work from the office but obviously have to travel to places to check on the implementation and other details. That being said, who knows I might meet one of you out there in the real world during that time. You can easily spot me, I have a fountain pen with me at all times;-). You can also follow my travelling on Instagram (KamiOnTour).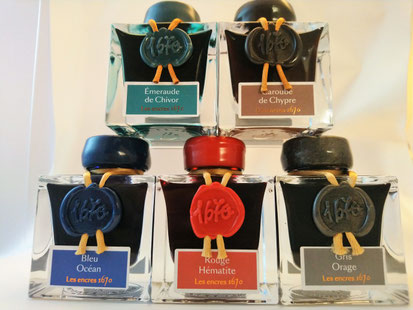 Some other great news are, that we are waiting for the whole Platinum Preppy range any day now. We ordered all existing Colours and nib sizes.
Kaweco will be restocked as well and of Course we will add the All-Black and Red ones. How could I not. They are just too Pretty.
As you can tell, there is a lot going on and new items will be arriving.
We also still have some TWSBI Eco in clear blue and TWSBI Go left in the shop.
Those are about all the news I can think of right now.  
It is finally getting winter here in Bavaria so running Season is back. I hope you all have a Wonderful week ahead of you. Take care out there. 
-Steffi
During the last month we added so many new itmes it is amazing. We got a lot of new paper items, like Rössler paper which is sooooooo nice. I can not tell you how pretty it is. It feels so special writing letters on it, that I have the feeling I need to dress up for writing on it.
Of course the ink Family keeps growing as well and we added the new Robert Oster inks with all their Colours, Rohrer & Klingner limited Aubergine, KWZ IG Blue#6, all new Diamine Shimmer ins, Herbin Shimmer inks and new Krishna inks. 
So much going on and even more inks are still travelling to us. We are waiting for the Blackstone and Krishna shippment as well as some DeAtramentis scented inks.