During a little down time, I figured it would be about time to do a coloured themed post of all red fountain pens. 
I was thinking about it already for a while, but never expected it to be so so many.  I only wanted to do a shot for an instagram picture, but since there were so many of them, it was necessary to link them somewhere to tell you which one is which. 
Check out the list below and the additional pictures. Are you a fan of red pens as well?
---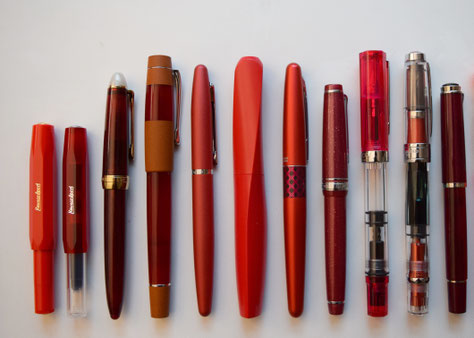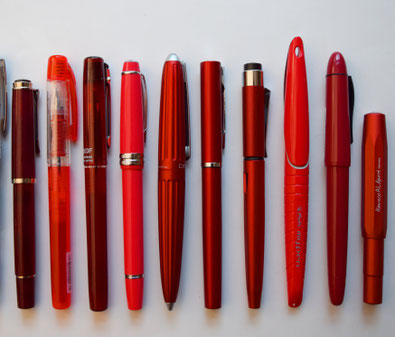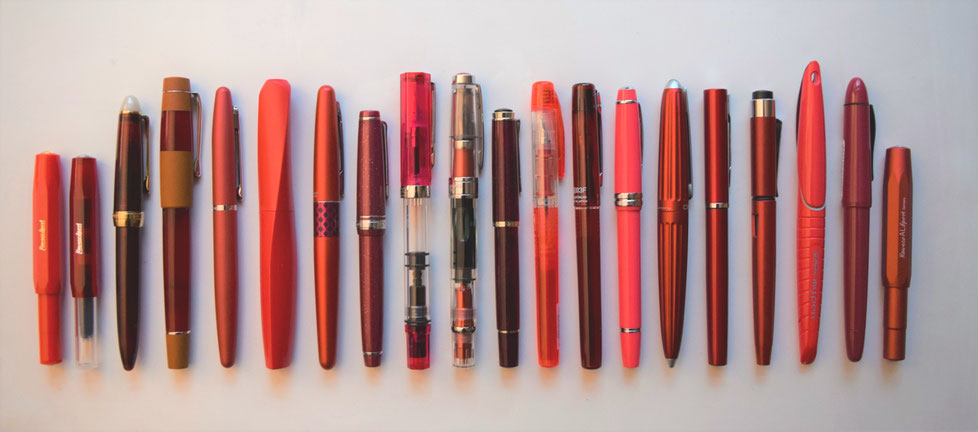 ---
Left to right: 
Kaweco Classic Sport Red
Kaweco Ice Sport Red
Sailor Shikiori Yodaki (Burgundy)
Opus 88 Koloro Red
Sheaffer VFM Red
Pelikan Twist Red
Pilot Metro Red
Sailro Pro Gear Slim Supernova
TWSBI Eco Blossom Red
TWSBI 580 AL Rose
Pelikan M205 Star Ruby
Platinum Preppy Red
Platinum Prefounte Crimson Red
Cross Bailey Coral
Diplomat Aero Red
Waterman Grad Allure Red
Diplomat Magnum Burned Red
Herlitz My.pen Coral
Super 5 Australia
Kaweco AL Sport Red